Art Wander 2015 Studio Tour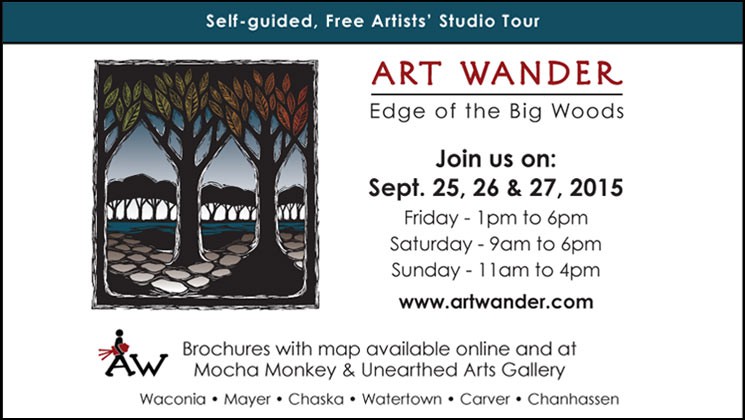 This year marks the 4th annual self guided tour of the Carver County Art Wander. This event features 17 studios with original artwork that captures each of their unique and captivating art. The wander that takes place on September 25-27 lets you experience first hand what the artwork of Carver County truly represents. Each studio will feature its own display and experience. The artists will be present to discuss their artworks and some will be able to do live demonstrations for those who wander in.
In addition to the amazing experience that you will have doing this three day art wander, you can also get a chance to win some of the art that has been donated by the artists themselves. To learn more about this amazing event please feel free to visit them at their website listed below. We hope to see you there.